Amazinn & Suites
3311 Shepherd of the Hills Expwy, Branson, MO 65616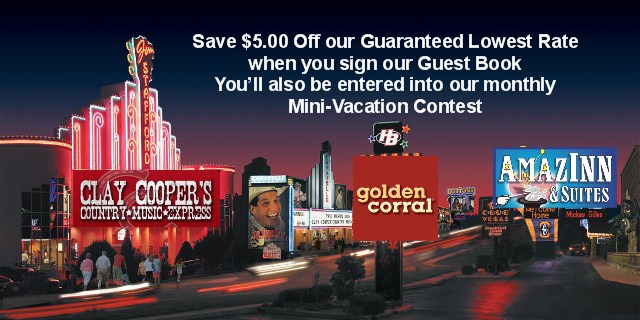 Guest Book
AmazInn & Suites rated "excellent" by 107 travelers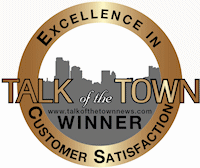 Sign our Guest Book
Get$5.00 Off our
Guaranteed Lowest Rates
and be entered into our
Branson Mini-Vacation Contest
Sign our Guest Book
Sign the Guest Book and receive $5.00 Off our Guaranteed Lowest Rates on available room types. When you book your room, select the room type you want and we will lower the price $5.00 per night. With your Guest Book promo code the price you see will be the price you pay. You'll also receive an email alert about once a month telling you of specials and news in the Branson area as well as at the hotel.
We will also enter you in a monthly contest to
Win a Mini-Vacation.
Signup is Free and we only ask for your name and email address, you may unsubscribe at any time. Win two tickets to see Clay Cooper, one night's stay at the AmazINN and Suites and Dinner for two.
Privacy Policy
The Amazinn & Suites will never knowingly share your personal information with any third party.