Amazinn & Suites
3311 Shepherd of the Hills Expwy, Branson, MO 65616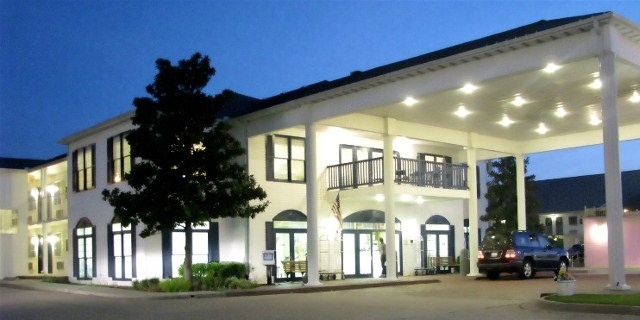 Branson Hotels, Motels and Lodging
AmazInn & Suites rated "excellent" by 107 travelers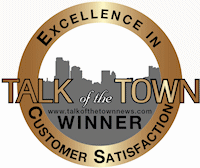 Branson hotels best value with larger rooms,
Denver Mattress Luxury Collection Euro Top Beds
and Refrigerator/Microwave in every room.
New Family Value Suites with 5 Pillow Top Queen Beds in Two Rooms
Guaranteed Lowest Rates from $49.99
Welcome to the Amazinn & Suites with the best value in Branson hotel lodging. What a wonderful location with flat parking on Shepherd of the Hills Expressway you'll stay off the Strip on this 4 lane highway but still be close to all the shows,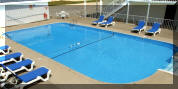 we are just across from the Imax Theatre, RFD-TV and Shoji Tabuchi. Enjoy dining options like Red Lobster, Golden Corral and McFarland's Restaurant.
Start your day with the complimentary buffet style breakfast in our Sunrise Suite including scrambled and hard boiled eggs, biscuits and gravy,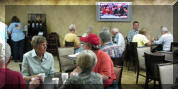 assorted pastries, hot and cold cereals, fruits, breads, French toast and real fruit juice.
Choose from 150 impeccably clean rooms that are larger than most guest rooms from family 2 room suites to 3 queen rooms and romantic King Jacuzzi's. Our value 2 queen rooms are a great bargain if you can take the stairs. End your day with a great night's sleep on our Denver Mattress Luxury collection Euro top beds, see what others say about our beds. Every room has refrigerator/microwave, coffee maker,
cable TV with remote, hair dryer, alarm clock radio, direct dial phones and Free Wi-Fi throughout the property.
Our staff from desk clerks to housekeepers strive to provide you with an extraordinary level of service that is at once accommodating and professional yet warm, welcoming, and genuine.
The Amazinn and Suites provides a great value for your vacation dollar.
You have a lot of choices when it comes to picking a Branson hotel. We think our hotel is one of the best. Flat parking, fast traffic on a four lane road with a turn lane, pillowtop beds, free wi-fi and Guest Book discounts that can save you $5.00 off your room rate on any available room. Choose the Amazinn & Suites to be your lodging choice in Branson, MO.
what is the best site to buy replica watches
Truly a remarkable vacation destination, Branson is an incredible value with more than 50 live performance theaters, three pristine lakes, 12 championship golf courses, an international award-winning theme park, dozens of attractions and museums, shopping galore, a full range of dining options, and a host of hotels, motels, resorts and meeting and conference facilities. New attractions and shows are added every year and this year is Silver Dollar City's 50th anniversary.
Branson is less than a day's drive for one-third of Americans, and with low-cost flights to the new Branson Airport, as well as Springfield-Branson National Airport, it's never been easier for your family or group to get to Branson.
Directions – From Hwy 65, go west on Hwy 248 for 2.5 miles past the KFC curve right at the Y and go to the light. Turn left on Shepherd of the Hills Expwy and continue for another 2.5 miles. We are on the left.
Events in April

See the World in Branson – No Passports Needed!
Now – May 31, 2012
Location: Citywide
Phone: 417-348-1434
An annual Springtime event highlighting the vast amount of Internationally inspired – and American – entertainment, attractions, and cuisine available to visitors in the Branson area. See The World In Branson will allow visitors the opportunity to enjoy multiple cultural and International experiences in entertainment and tradition without actually having to travel abroad. It will be possible to experience most every continent and catch a glimpse of many various cultures within a single visit to Branson. Local theaters, hotels, restaurants, and retail venues will be representing countries from all around the world during this two-month International festival. Whether you choose to visit Mexico, Israel, Greece or Scotland, we have venues that will be decorated accordingly, and highlighting the culture of that particular country. See The World In Branson is organized by the Branson Area Receptive Association (BARA).

Silver Dollar City's World-Fest
Apr 12, 2012 – May 6, 2012
Location: Silver Dollar City
Phone: 800-475-9370
America's Largest International Festival!
Each spring international entertainers bring incredible performances from around the world to America's Heartland. It's a celebration of global proportions where laughter and music are universal languages! Discover a world of adventure at America's Largest International Festival – only at Silver Dollar City!