Amazinn & Suites
3311 Shepherd of the Hills Expwy, Branson, MO 65616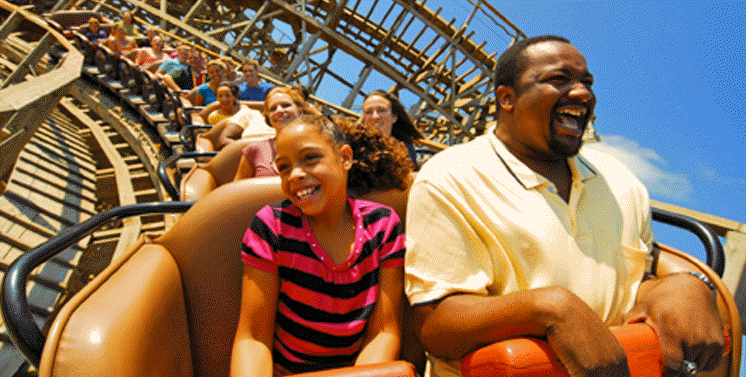 Branson Shows and Attractions
AmazInn & Suites rated "excellent" by 107 travelers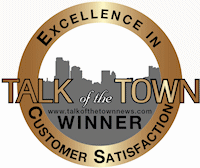 Branson Shows and Attractions
Branson, Missouri offers over 100 live entertainment shows, theme parks, attractions and many outdoor recreations. It includes 49 magnificent live performance theaters, over 100 live performances, three pristine lakes, 10 championship golf courses, 3 international award winning theme parks, dozens of attractions and museums, shopping galore and a full range of dining options… making it a truly remarkable destination.  We have partnered with ReserveBranson to provide our guests with a safe and simple way to purchase their tickets.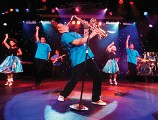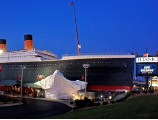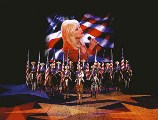 When you purchase tickets you can then print them on your own printer and take them to the show.  Nothing to pick up when you get to Branson.  Unlike other reservation companies, we're not interested in selling you timeshare or other offers, so there's no need to visit us. We know your time is valuable, so we make it easy for you. Print your E-tickets when you order or choose to have them mailed to you and go straight to the gate, box office, or hotel front desk. It's that simple.

Branson Shows
It's easy to see why Branson is known as the live entertainment capital of the world! Visitors can choose from more than 100 different shows in 52 state-of-the-art theaters ranging from intimate 50-seat show rooms to 4,000-seat indoor theatrical palaces. The live shows in Branson appeal to visitors of all ages with music from nearly every era and style performed by rising young entertainers and legendary stars.
The musical variety you can expect to find includes Big Band, Broadway, country, swing, rock 'n' roll, pop, bluegrass, jazz, gospel, patriotic, classical, and more. Music made famous by classical composers, cowboy poets, cinematic blockbusters, 50s heartthrobs, 60s pop bands, and today's Top 40 artists can be heard from early morning until late at night in Branson. Several internationally known performers call Branson home, as do scores of ensemble production shows featuring large casts of singers, dancers and musicians.
Throughout the year, a number of major touring artists perform limited dates in concert. While Branson is known for its variety of live music shows, you'll also find shows filled with magic, comedy, special effects, animals, acrobats, lumberjacks, trick-riders, water displays and pyrotechnics. Broadway-style productions, original musicals, dinner shows and themed productions provide even more diversity. Branson's live entertainment is suitable for all members of the family.
Beginning the first week in November and running through Christmas, most of the shows in Branson devote at least half of each performance to holiday-themed music, sets, costumes and production numbers. Some shows offer special New Year's Eve performances that come complete with hors d' oeuvres, party favors and dinner on-site or at a nearby restaurant. In January, February and March several shows are open for Hot Winter Fun.
It's easy to meet the stars in Branson because many of them welcome the opportunity to sign autographs and pose for pictures wherever they are, whether in the lobby after the show or on the golf course. Most performers live in the area full-time and can often be seen enjoying the same shows and attractions that visitors do. If you run into a Branson celebrity, feel free to go up and say hello. They'll be glad to meet you.
The quality of entertainment in Branson, the sheer variety of choices, and the up-close-and-personal-feel make it easy to see why Branson has earned the distinction as one of the top 20 family vacation destinations in the country, according to the Associated Press.
Branson Attractions
There's so much to see and do in the Branson, Missouri area for families of all ages whether it be on land at a world-class theme park or museum, on Table Rock Lake aboard a dinner cruise or World War II era amphibious vehicle, or high above the beautiful Ozark Mountains in a helium balloon or helicopter. Adventure seekers at every level can choose from a wide variety of authentic attractions.
On Land
Silver Dollar City, voted the number one theme park attraction in the world by the International Association of Amusement Parks & Attractions, treats guests to an experience unlike any other. The 50-acre, 1880s-themed park is nestled amidst the natural Ozark Mountains and features more than 100 demonstrating craftsmen, 50 live shows, food, 60 shops and rides, including PowderKeg, an explosive-launch roller coaster making its debut in 2005in Branson Missouri. PowderKeg sends its passengers through a black powder mill of yesteryear before launching them from zero to 53 miles per hour in 2.8 seconds. Five exciting festivals from April through December include World-Fest with international entertainment from around the world; Bluegrass & Barbecue, presenting national to  uring bluegrass bands and barbecue; Kids' Fest, with a spectacular parade and an Xtreme Air show; the Festival of American Music and Craftsmanship with a new salute to the American cowboy, and An Old Time Christmas, a holiday festival named one of the top 10 in the country by USA today, with a Holiday Light Parade, a musical production of the famous classic, A Dickens' Christmas Carol, and more than 4 million lights, don't miss these attractions in Branson, Missouri.
The Shepherd of the Hills Homestead is a unique blend of Ozarks histo  ry and down-home fun. Guests will enjoy historical tours, craftsmen, music and the 230 foot Inspiration Tower that offers breathtaking views at this attraction. In the evening visito  rs can relive the history of Harold Bell Wright's famous novel, "The Shepherd of the Hills", set in the starlit outdoor theatre in Branson, Missouri. This classics sto  ry weaves a tale of the lives, hopes and dreams of the Ozark Mountain people.
Branson's IMAX® Entertainment Complex presents original IMAX® and first-run movies in a state-of-the-art stadium-style theater with a 6-story screen and 22,000-watt sound system. Movies are shown at multiple times each day all year long. In addition to   the IMAX® theater, the complex includes McFarlain's Family Restaurant, a food court, a live music theater, shops and three 35-mm movie screens in Branson, Missouri.
Dolly Parton's Dixie Stampede Dinner & Show this attraction is a full-scale production set in a 35,000 square foot arena featuring six to  ns of stampeding American buffalo, 32 horses, racing pigs and ostriches, and dozens of talented singers, dancers, trick riders and costume-clad servers who bring to   life Dolly's story of America in Branson, Missouri. Audience members are encouraged to take sides! Dinner is a four-course feast.
Sto  ne Hill Winery offers guests of all ages a free hour-long to  ur and presentation attraction on the winemaking process. You'll actually get to talk to the bottling expert while he works, sample some of Stone Hill's award-winning wines, and shop their extensive wine and gift shop.
Seeing famous Hwy. 76 and Table Rock Lake is a blast for everyone in the family in a Ride The Ducks World War II era amphibious vehicle. Duck captains offer entertaining commentary on the notable sights, layout and histo  ry of the area as they take passengers on an 80-minute trip that culminates with a splashdown into   Table Rock Lake Branson, Missouri.
The Track, with its several locations in Branson, offers go-cart tracks, amusement games, miniature golf, bumper boats, snack bars and other indoor and outdoor recreational opportunitie attractions for fun-seeking children and adults.
Branson Scenic Railway takes passengers on a narrated trip from historic downtown Branson through the rugged countryside south into Arkansas or north to Galena, Missouri. Ride aboard restored 1940's dome cars while enjoying snacks or a romantic prime rib dinner on Saturdays.
Titanic–World's Largest Museum Attraction to  wering over 80-feet above street-level, this ship-shaped family adventure is located on Hwy. 76 and is this season's must see attraction! Titanic houses over 400 priceless artifacts and historic treasures and allows each visitor to   encounter the personal heroic and tragic stories of its passengers. The showpiece is the Grand Staircase where visito  rs will experience the beauty of the Edwardian era. This emotional journey allows guests to Walk the Grand Staircase, See a first Class Stateroom, touch an Iceberg and look back in time through our exclusive Father Browne photo  graphic collection. Titanic offers something for every age with interactive experiences that will delight and inspire each guest. Open Year Around!www.titanicbranson.com and take a Virtual tour of the property.
A new entertainment complex on Hwy. 76 includea a state-of-the-art live entertainment theater, Dick Clark's American Bandstand Theater featuring rock legends of the 50s and 60s. Grammy award-winning and Rock and Roll Hall of Fame inductee, Bill Medley of The Righteous Brothers, Paul Revere and the Raiders, and several other artists will perform. The attraction will house a 32,000-square foot exhibit that takes visitors on a walk down memory lane through lifestyle exhibits displaying the mood and spirit of 1957, including an unparalleled museum-quality collection of classic cars, all vintage 1957. There will also be a themed restaurant and gift shop.
Families can also enjoy indoor and outdoor themed miniature golf courses, amusement centers, go cart tracks, bumper boats, and roller-skating located throughout Branson, Missouri.
On the Water
To get wet or not to get wet? Whichever you choose, you're guaranteed to have fun at any Branson, Missouri water attraction.
Choose from Table Rock Lake attractions like the magnificent Showboat Branson Belle, an 1880s-style paddlewheel boat, with its 700-seat atrium dining theater and three-course lunch and dinner show cruises, Branson's American Star dinner and sightseeing yacht for intimate day and nighttime excursions, the Spirit of America catamaran for an open-air experience, or a Duck (see above), all for near-water experiences.
If you're in the mood to suit up, try White Water, the Branson's largest outdoor water park with its rides and attractions ranging from the 500,000-gallon wave pool to the thrilling Raging River Rapids, open May through September.
In the Air
From the neon glow of world-famous Hwy. 76 to   the pristine Ozark Mountains, there's a lot to see — and lots of ways to see it from the air. Climb 225 stairs (or ride the elevator) to the top of Inspiration tower at Shepherd of the Hills Homestead for a magnificent view.
Hop on the Branson Balloon, this attraction is the largest helium balloon in the U.S., which offers a 15-minute tethered ride 500 feet into the air above Shepherd of the Hills Expressway.
For those who prefer to stay grounded, but still enjoy an eagle's view, take a walk across Table Rock Dam or a stop at the scenic overlook on Hwy. 165 between Hwy. 76 and Hwy. 265 for excellent day and nighttime views of Branson's Lake Taneycomo.
Mt. Branson, just east of the Lake Taneycomo Bridge in historic downtown Branson, offers great views of Branson Landing.
Museums
Visitors of every age and interest have more museum options than ever before in Branson, Missouri. Museums offer guided and self-guided tours, gift shops, snack bars and group admission prices. Here's what you can expect to  find:
American Presidential Museum – Clothing, documents and photo  graphs from George Washington to George W. Bush.
Antique Toy Museum – The toys we had, the toys we wish we'd had
Bonniebrook Histo  rical Society Museum – Rose O'Neil's famous Ozarks home houses Kewpie dolls, illustrations and clothing
Hollywood Wax Museum – 170 life-like celebrity figures, open 365 days a year
Ralph Foster Museum at College of the Ozarks – The Smithsonian of the Ozarks contains artifacts tracing the history of the region and a large gun collection
Tractor Museum at College of the Ozarks – Tractor parts and collector's items
Ripley's Believe it or Not! Museum – Interactive exhibits, odd artifacts, open year round
Veterans Memorial Museum – More than 2,000 exhibits including the world's largest war memorial bronze sculpture featuring 50 life-size statues storming a beach. The names of the men and women killed in action in WWII, Korea, Vietnam, Persian Gulf, and recent conflicts of the 20th Century are displayed on the museum walls in Branson, Missouri.